Exploring cases of community participation in (ground)water governance in Dodowa
By: Shona Jenkins
By the end of February, I will have spent 3 weeks conducting interviews with community members, community leaders and representatives from the local government across 11 communities in Dodowa. Throughout the interview process, I have attempted to better understand the water reality in each community: what sources of water are used and for what purpose(s) and how this impacts their day-to-day lives. As the interviews progress, I have tried to identify pressing problems in each community, which sometimes includes access to water and quality of water, but is not always the most pressing issue identified. As the interviews conclude, I have tried to gain a better understanding of whom community members look to for solutions to pressing community issues and I have tried to identify both formal and informal actors in each community who are critical in undertaking any community improvement project.
Initial analysis of results has shown that where access to or quality of water is not the primary concern, access to improved sanitation facilities is a critical issue in the majority of communities studied. This highlights the interconnectedness of developing (ground)water resources in tandem with appropriate sanitation facilities (WASH). Lastly, initial analysis of results has shown that participation in communal discussions and projects varies between communities, where some communities have shown to be able to come together for a common cause, whereas other communities seem to be far less united. A deeper analysis of the power dynamics at play within communities in Dodowa will explore why and how community participation takes place. The results of this research will contribute to enhancing community participation in (ground)water management and, more broadly speaking, enhancing community participation in community development projects.
I will end my research here in Ghana in Accra, where I will interview NGOs and government agencies working on developing (ground)water resources in peri-urban contexts like Dodowa.
I must sincerely thank George Lutterodt for his warm welcome to Dodowa and for sharing his local expertise. I would not have been able to conduct many of the interviews without the local knowledge and translation help from Francis Andorful and Gabriel Addo.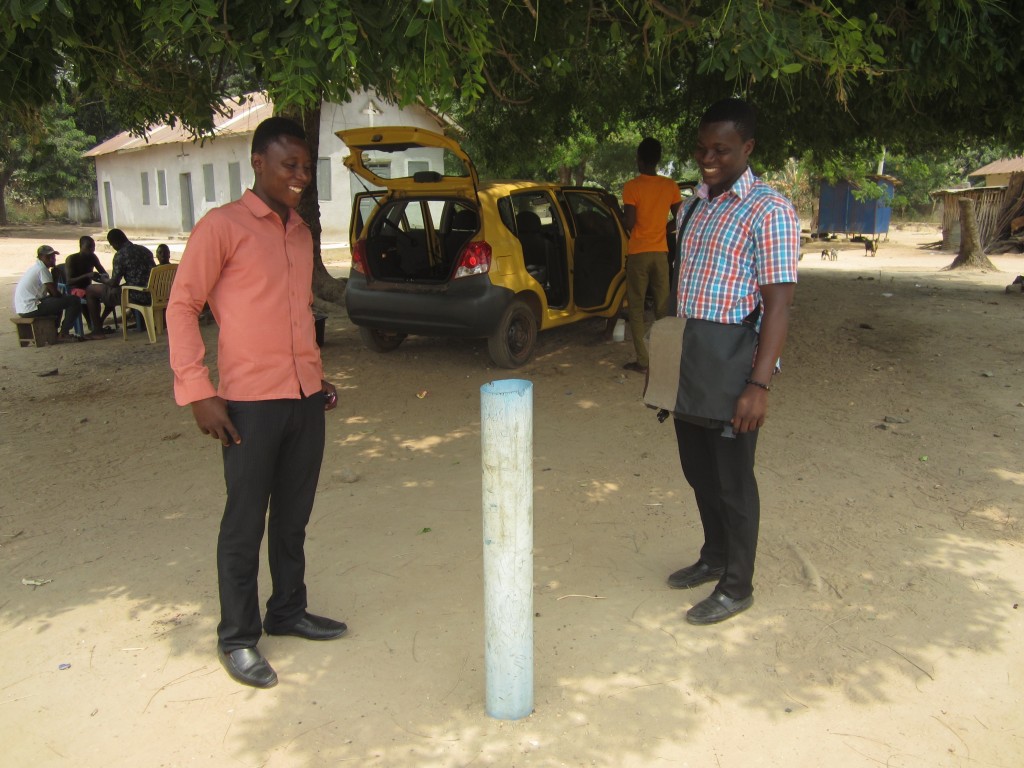 Gabriel (left) and Francis (right) investigating a failed borehole project in Djabletey.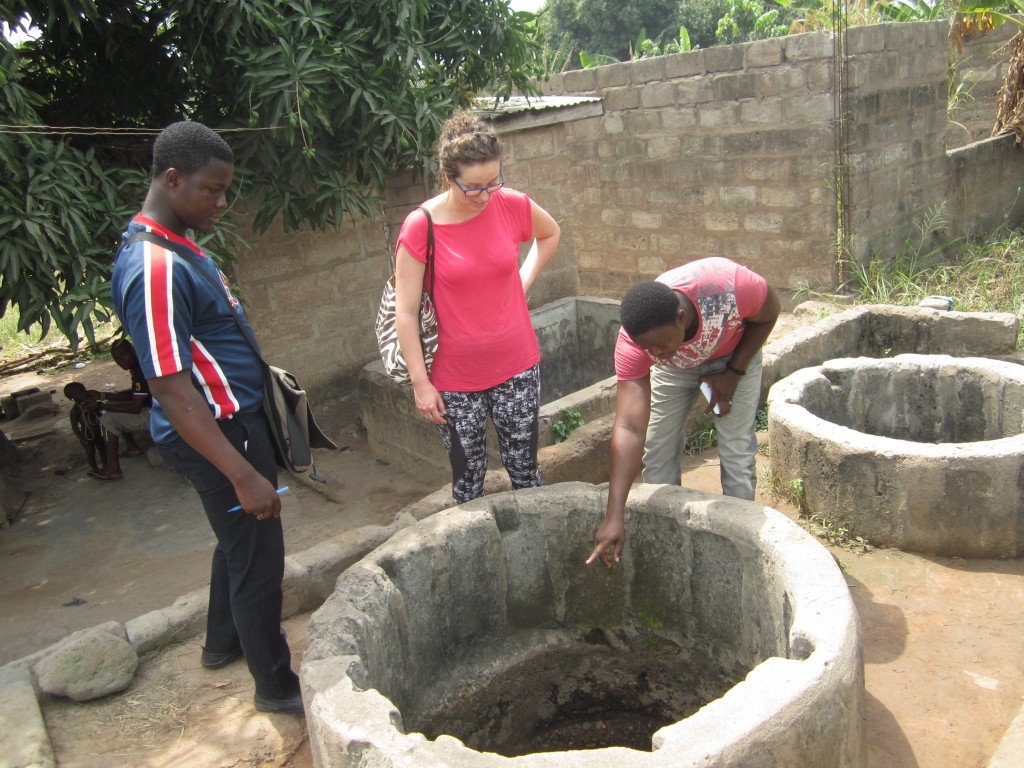 Francis (left) and I (middle) being shown how low the water level drops during the dry season in a well in Bletum.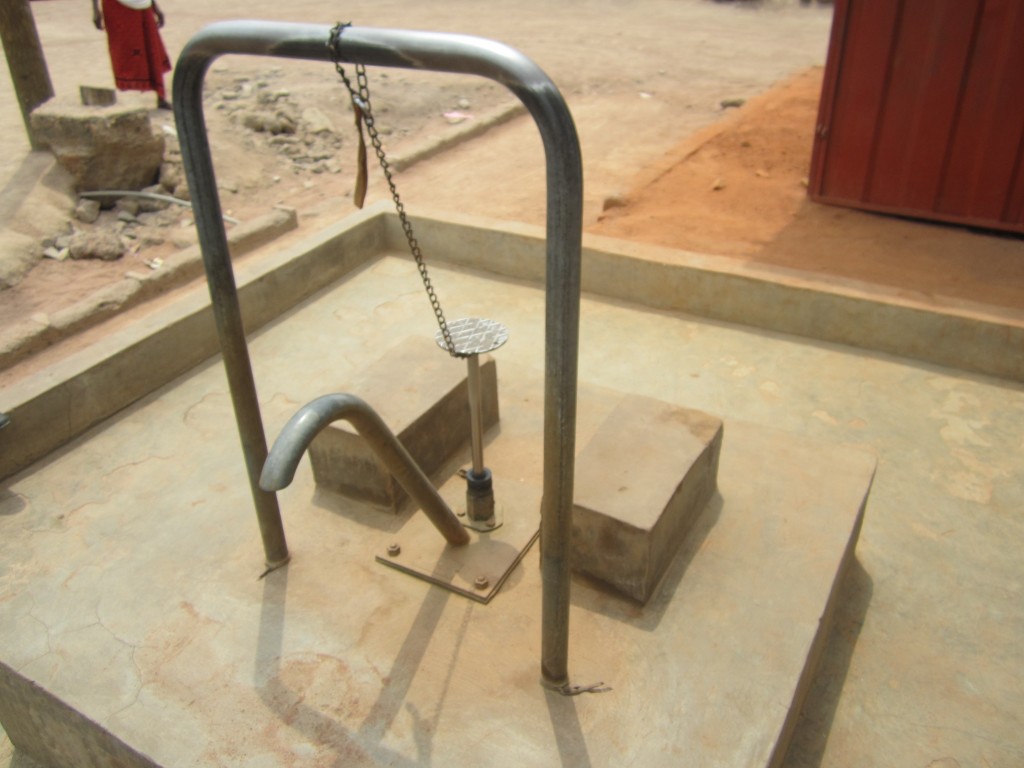 The district assembly provided this borehole with a foot pump to a community in Apetechi. The pump is locked when no water agent is around to collect the small fee for water.