Meet the students – Groundwater Governance in Arusha, Tanzania
By Michelle Kooy – 8 January 2015
It has been a beautifully hot, sunny, bright day in the city of Arusha, making a most welcome change from the cold, grey skies of the Netherlands. The brightly coloured flowers on the trees, the view of Mt. Meru, and the anticipation of learning all about the politics of urban groundwater from two great UNESCO-IHE MSc students makes me very excited for my next 10 days in Arusha. Carlos and Shabana have been busy the last two months collecting data on water access and governance on two different scales.
Carlos has been working in the 2 project communities (Sombetini and Ungga Limited Ward). Doing a socio-spatial analysis of water access has kept him busy in mapping the range of sources (household connections to AUWSA, standpipes, kiosks, communal springs, individual and communal boreholes) and collecting data on water quality (nitrates, fluoride), and costs of water, to understand what social and biophysical relations differentiate access between social groups in the communities. What is clear is that water supply is a big business: residents who can negotiate access (via political relationships), or who can afford to make the investment in either piped water or boreholes then sell to their neighbours. What seems to be clear – but to be confirmed – is that the rental population – who can not get a household connection and buy water per 20L bucket from their landlord – are the poorest residents of the area, and pay proportionally the highest cost for water. What is not yet clear is the future of these two wards – the Arusha City Master Plan and City planners on the team make reference to the need for ''proper planning'' in these areas, and ''slum'' evictions.
This brings us to Shabana – who has been looking at water governance at the city scale. She's been following many different but related lines of inquiry related to formal/informal regulation of urban groundwater, stakeholder interest analysis, urban planning processes), and showing her adeptness in navigating social networks – going everywhere from the British Business council luncheon, to the post-colonial tea plantation family, and making many friends at AUWSA. What is clear from her research is that all stakeholders pin high hopes on the role of groundwater for future urban water supply. AUWSA wants to increase its boreholes so as to increase formal water supply services through the centralized network – now at 40% coverage. Meanwhile – legal and illegal groundwater abstraction through the drilling of individual boreholes by industry and domestic users is increasing.  Formal regulatory authorities seem to have little grip on the scale of abstraction, despite a recently established permitting process. There is a belief that Arusha has plenty of groundwater to tap, if one can afford to do so. However, the growth of the city and land use changes are already compromising future groundwater protection sites, and there is a complete lack of data on what level of abstraction is sustainable. Finally, there is much to be answered in regards to groundwater quality – and how one users' abstraction affects the future potential of other sites in the city, especially in relation to the high levels of fluoride. Therefore, what is not clear is how current and future groundwater use can be governed for social equity, and ecological sustainability.  Here – there are different perspectives and competing interests from the Pangani River Basin Authority (water conservation), the Arusha City Council (urban economic development), and AUWSA (meeting demand for water supply and revenue generation).
What does this mean for the project's objectives in increasing the sustainable use of groundwater by the urban poor? What is a transition to sustainable groundwater use: whose use, how sustainable? These questions will only be able to be answered by combining the research from Carlos and Shabana with other ongoing project research on hydro-geology, economics of groundwater, and transition management. We look forward to putting together our pieces of data and beginning the analysis! Preferably over beers at the Tanzania Brewery Company – one of the largest groundwater users in the city – but only after your field data collection is done, Shabana, Carlos, and Thloriso!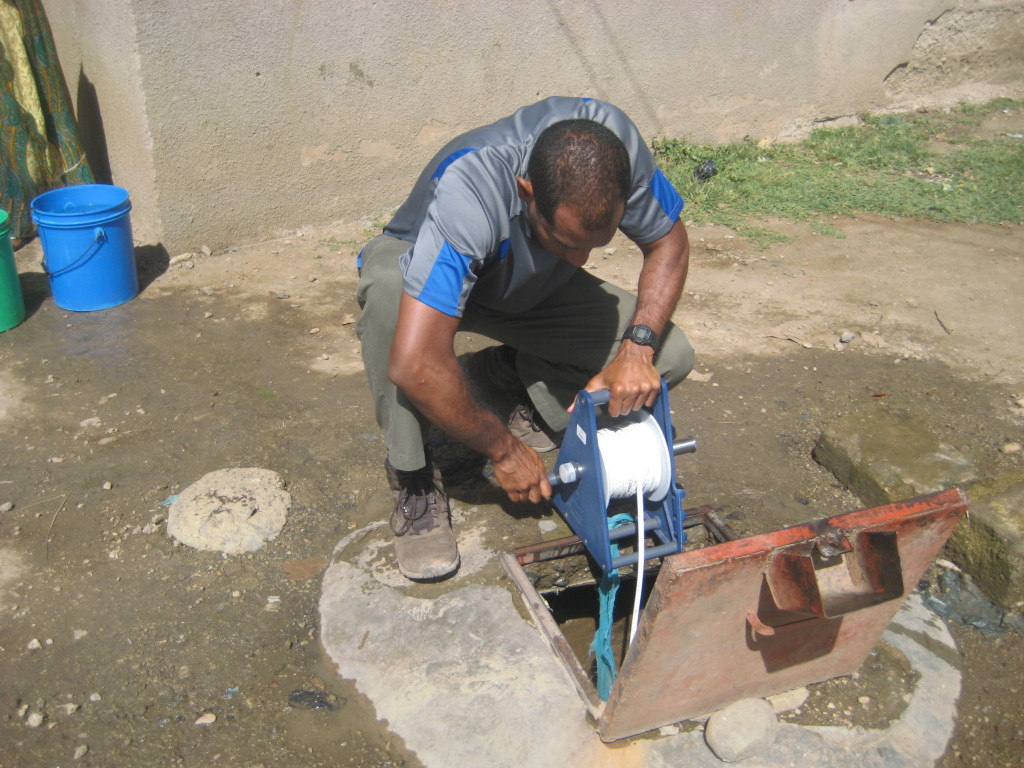 Carlos measuring depth of well in Sombetini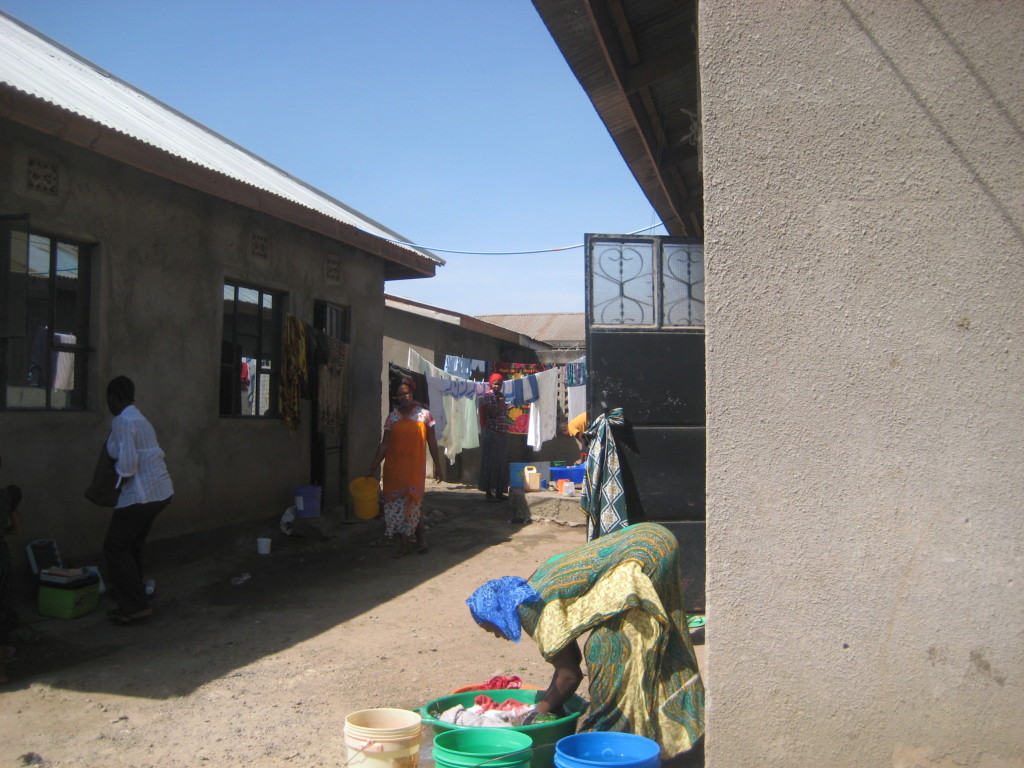 Tenants living in rented rooms using dug well in Sombetini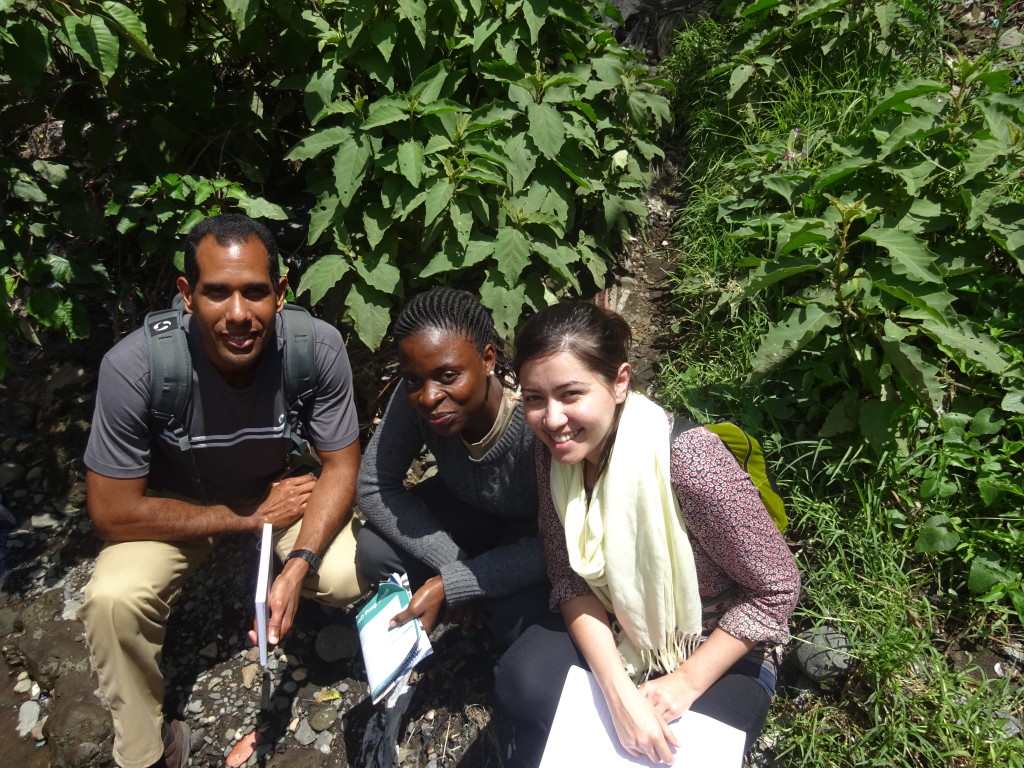 Shabana, Carlos and Jacinta (project research assistant)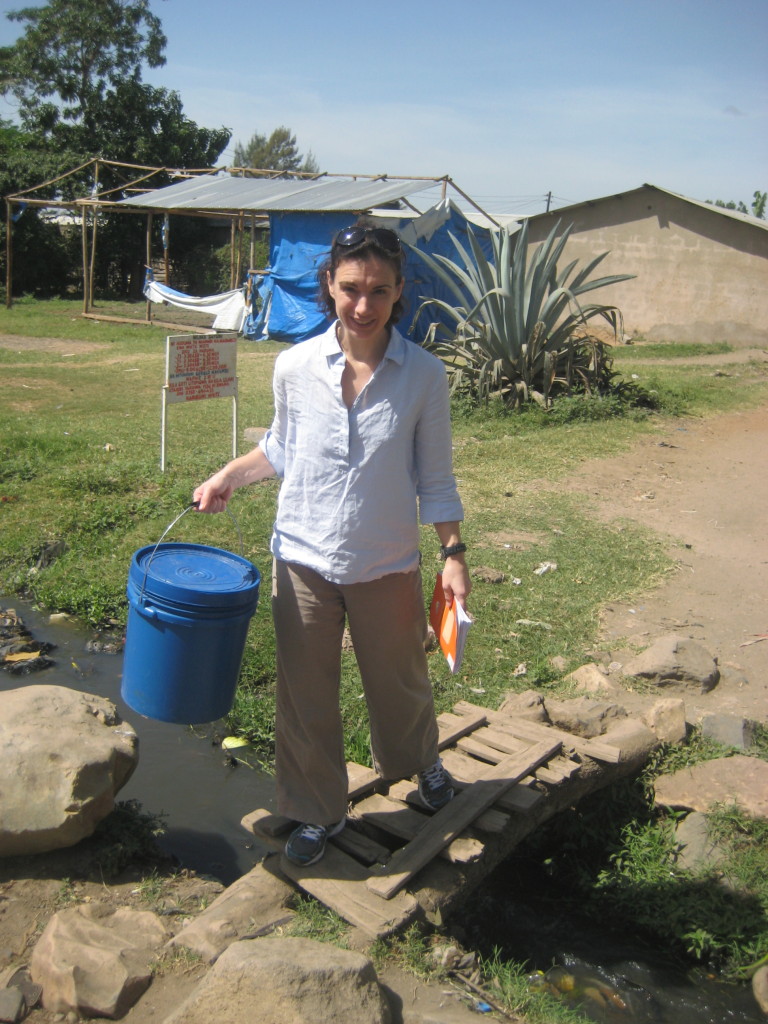 Michelle collecting groundwater quality samples with Carlos in Sombetini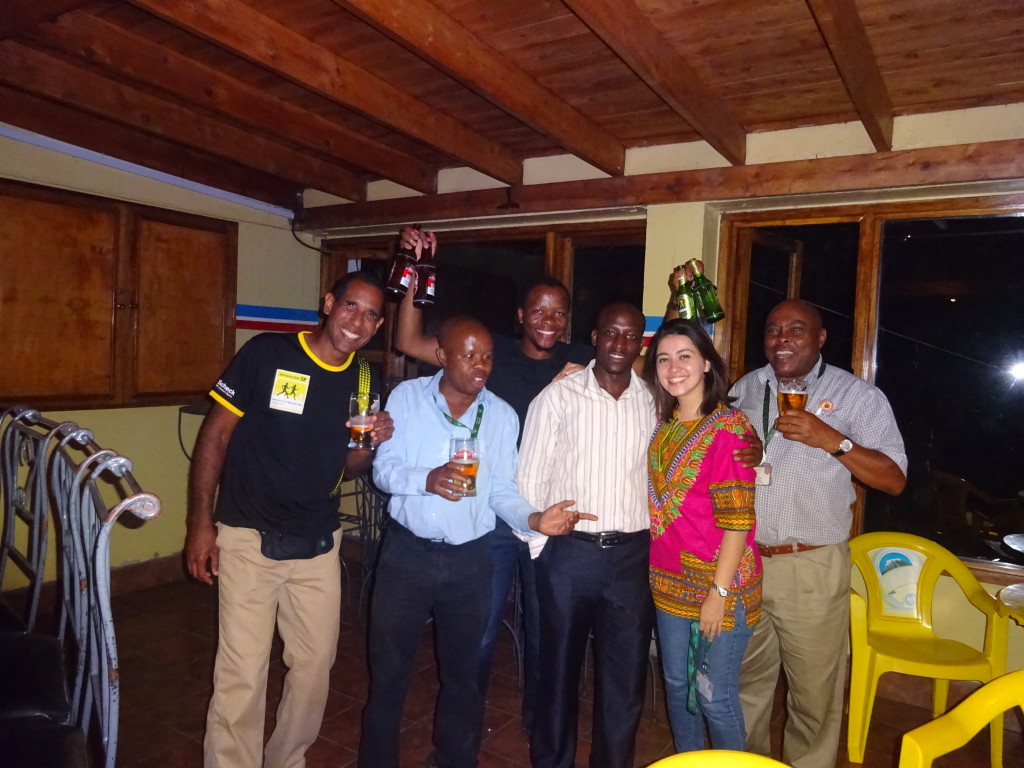 Students "interviewing" Tanzania Breweries