Fieldwork in Arusha – experiences of MSc student Tlhoriso
To effectively manage groundwater in the Arusha region, we're carrying out a groundwater flow system analysis. The work carried out by UNESCO-IHE Msc student Tlhoriso Morienyane in the framework of his MSc research is contributing to this analysis.
Tlhoriso: "After arrival in November together with Carlos and Shabana, two other MSc students from UIHE, Dr Hans Komakech from NM-AIST introduced us to all stakeholders playing a role in Arusha. Soon after, Dr Jan Willem Foppen came to Arusha to give guidance on proper field work data collection to me as the MSc Student. Together with him and research assistant Lucas Godwin Kapama, we checked and tested the equipment that was shipped to Arusha earlier to ensure proper functionality. We then visited the area in order to enhance our understanding of the groundwater balance. Also, on several locations we collected water samples for later analysis at home and preservation for analysis at UIHE."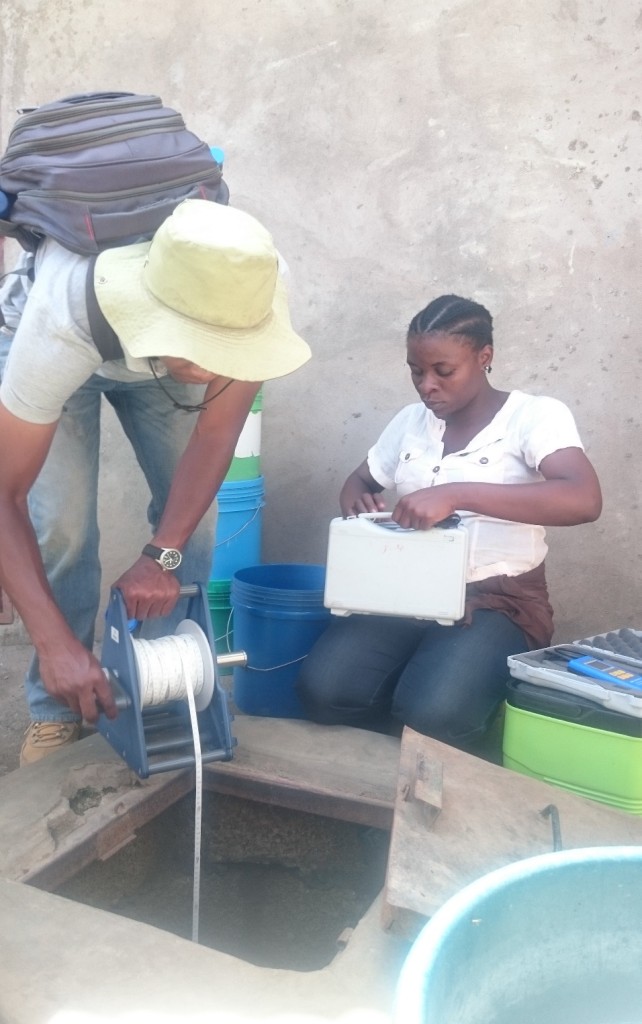 Tlhoriso and research assistant Yasinta carrying out a well inventory in Sombetini, Arusha
After the departure of Dr Foppen the team continued doing fieldwork. In the last week of December, borehole drilling commenced. With a small rig (a PAT 301 with DTH), currently a number of shallow boreholes (5-15 m) were successfully drilled, and piezometers were installed. The drilling will continue until some 10-15 boreholes have been drilled.
Tlhoriso: "During our stay here we have seen what the people in these low income areas we're working in have to go through in order to get access to water, and we've seen the role groundwater is playing in those areas and we now know how fragile groundwater actually is." Tlhoriso's stay will continue for few more weeks: "I will experience more of the place and the activities in the area and I look forward to a successful conclusion of the data collection campaign of my research."
Tlhoriso doing work in the field lab in Arusha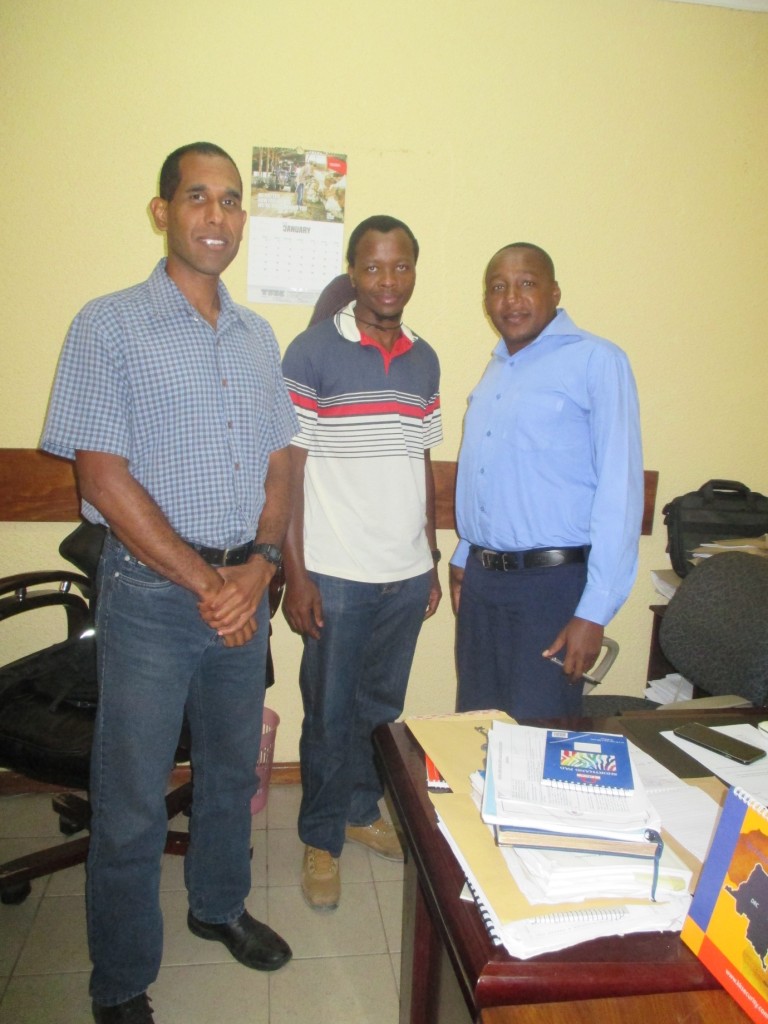 Together with fellow UIHE MSc student Carlos (left) after a meeting with Mr. Fabian Maganga, AUWSA Technical Manager (right)
This video shows the small PAT rig we're using in the Sombetini area in Arusha. Here, it is in the process of developing a well