Fieldwork in Dodowa – experiences of MSc student Obed
To effectively manage groundwater in the Dodowa region, we're carrying out a groundwater flow system analysis. The work carried out by UNESCO-IHE Msc student Obed Minkah in the framework of his MSc research is contributing to this analysis.
Dodowa based field work of Obed started in mid-November. After familiarizing himself with the area, he carried out a geological mapping. Furthermore, Obed started with a well inventory and with sampling selected wells. In addition, Obed participated in a drilling program to install a number of piezometers in which slug tests and pumping tests were carried out.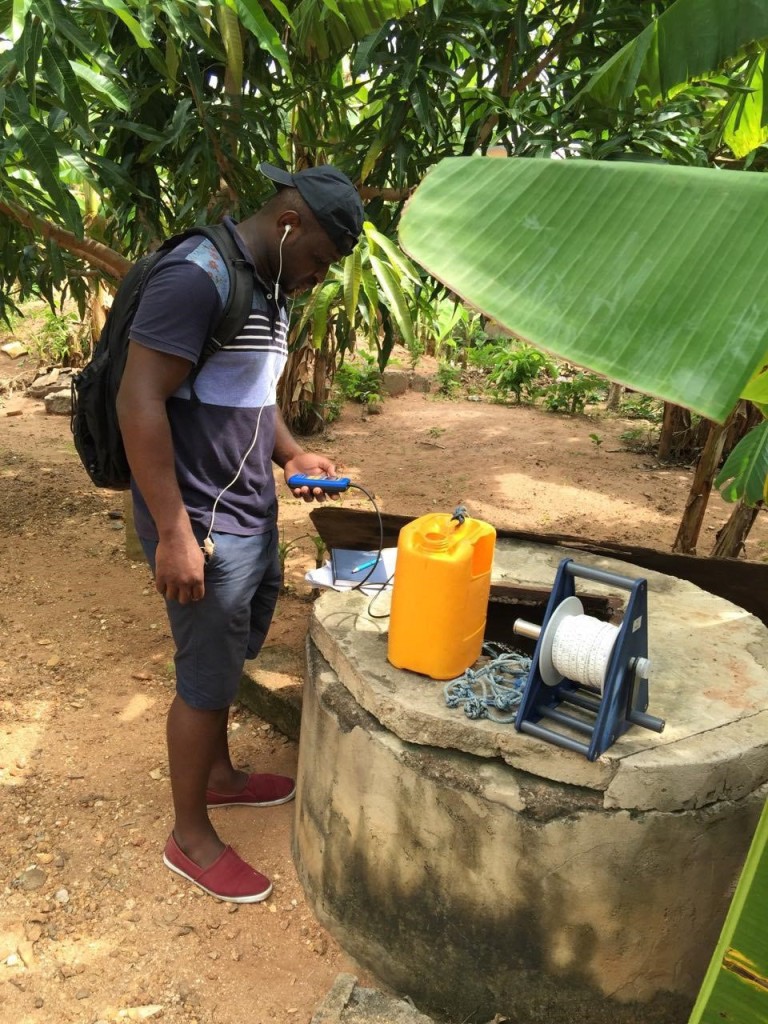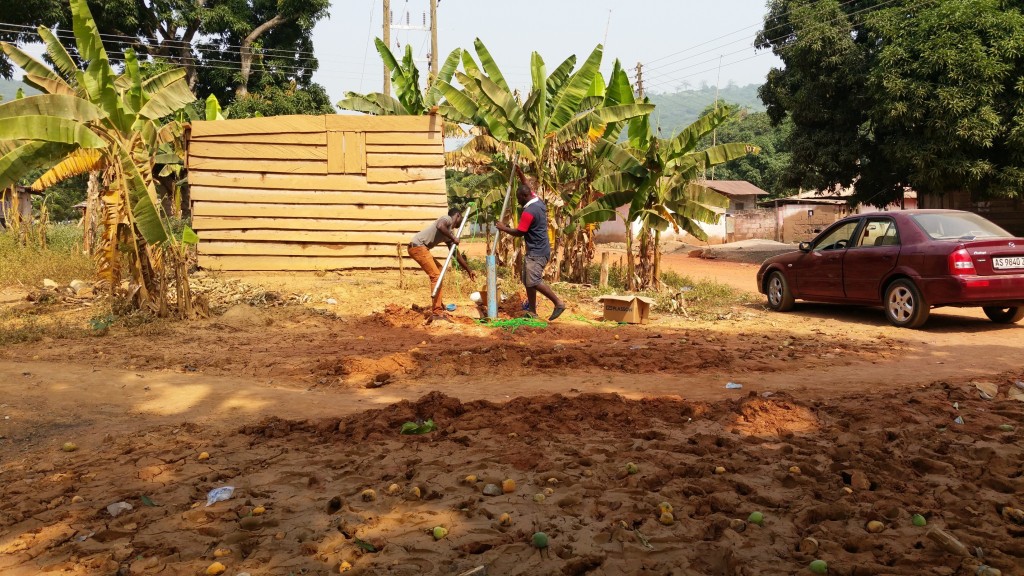 Obed: "A typical field day starts at 7 AM with my back pack and well positioned EC meter, pH meter, dipper, as well as a couple of sample bottles to take samples from selected wells. Permissions are sought from owners of wells who either speak Twi, Ga, English or Pidgin English before samples could be taken together with their physical parameters. An average of 4 samples are collected daily and a qualitative reconnaissance of the geology and water balance of the area is done simultaneously. Samples are analysed in the "Salem House" where we have a lab and at about 8 PM we (Salem Crew) go out to get dinner at our favourite" indomie" joint."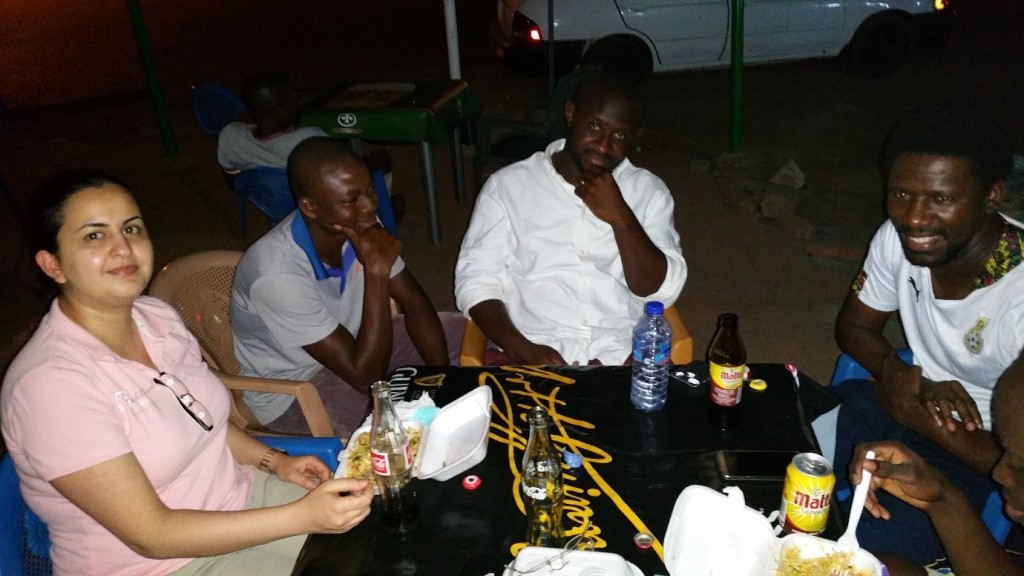 Obed continues: "Although we have made significant progress in terms of data collection, a number of challenges remain. Some residents do not permit us to take the well statistics. Also, frequent power cuts interrupted the work in our field lab. However, the good news is that a new generator was purchased". Challenges come at every step, but the team led by Dr George Lutterodt has been doing well to make sure to achieve the objectives."
Our pursuit to understand groundwater in Dodowa has been an enriching experience in hydrogeological data collection. Obed adds that as a Ghanaian working in the water sector, he is convinced that no single area in the country has been hydrogeologically investigated like T-GroUP is currently doing in Dodowa. As such, he hopes that his work will help in the sustainable management of groundwater systems now and in the future in peri-urban Dodowa in the central Accra plains of Ghana.
The video shows part of an air rotary/DTH drilling carried out in a layer of highly permeable conglomerate. As a result, a lot of water is 'blown' out of the well. Please note that drilling is somewhat hampered by pebbles and boulders continuously falling into the hole from the sides, which makes drilling here a challenge. The drilling is in front of the old Ghanata High School in the center of Dodowa.